Links to friends and related websites
soundcloud.com/josef-tingbratt – Josefs Soundcloud profile
www.musikguiden.nu – Information about other swedish bands with a christian profile (in swedish)
markus.lidevi.com – My good friend, former bandcollegaue and fantastic photographer who has taken all of my press-pictures and cover-art photos. (in swedish)
www.marcusmusic.se – The Website of Marcus Sigvardsson, my co-producer for the album "All The Things I Left Behind". (in Swedish)
Ofii – Sofie Persson who designed the album-cover publishes her work here.
www.simplyworship.se – Samuel Wilhelmsson and Åsas Vravossinos project with worship songs where I had the honour to sing on the song "Inför ditt kors", there are songs in english there as well.
www.myspace.com/samuelwilhelmsson – Samuel who is the composer of Still, Endless Dawn and Tears that You Never Reveal has his own myspace worth a visit.
http://www.myspace.com/nathanael18 – Nathanael who plays bass with me and on most of the songs on the album writes his own songs as well.
Spotify/iTunes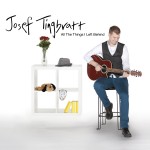 All The Things I Left Behind (2013)
Spotify
iTunes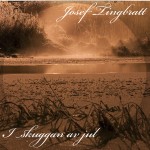 I skuggan av jul (2011, swedish only)
Spotify
iTunes
My previous band Kite is also available on iTunes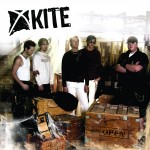 Equipment and companies i use and recommend:
Ovation – Acoustic guitars of high quality
Thomann.de – My main supplier of musical equipment
Apple – Stabile computers
Logic Pro 9 – My worplace for production and composing.
Toontrack – Great drum-plugins and other useful stuff for music production.
Presonus – Recording interfaces.
Yamaha – Monitors
AKG – Microphones and headphones
Elixir – Strings